About Us
Sugarplum Treats SA (SPT SA) is one of the finest online cake stores around, we are known for our innovative and unique designs in Midrand, Johannesburg. We specialize in creating delicious and different bakery goods such as cakes, cupcakes, brownies, and cookies that are homemade,and which reflect the personal style of our clients.
All you have to do is bring us details about your party plans, whether it is a birthday, baby shower, bridal shower or anniversary and we'll make the perfect cake and cupcakes for your event. Inspirations can come from the tiniest detail about your event, Remember your cake like your event is a reflection of who you are as a person.
We value each and every one of our customers and place customer service at the top of our list.We aim to respond to your inquiries within 24 hours and will do our utmost to ensure your cake will be the talking point of any event."
MEET MINA,THE OWNER!
Decorating cakes to supply her wide range of customer orders, She specialises in providing innovative ideas, trendy chunky cookies and, above all, delicious moist cakes. Each one better than the last, from traditional favourites to trendy creations, all the cakes that come out of Sugarplum Treats SA's bakery have that wow factor that puts a smile on your face.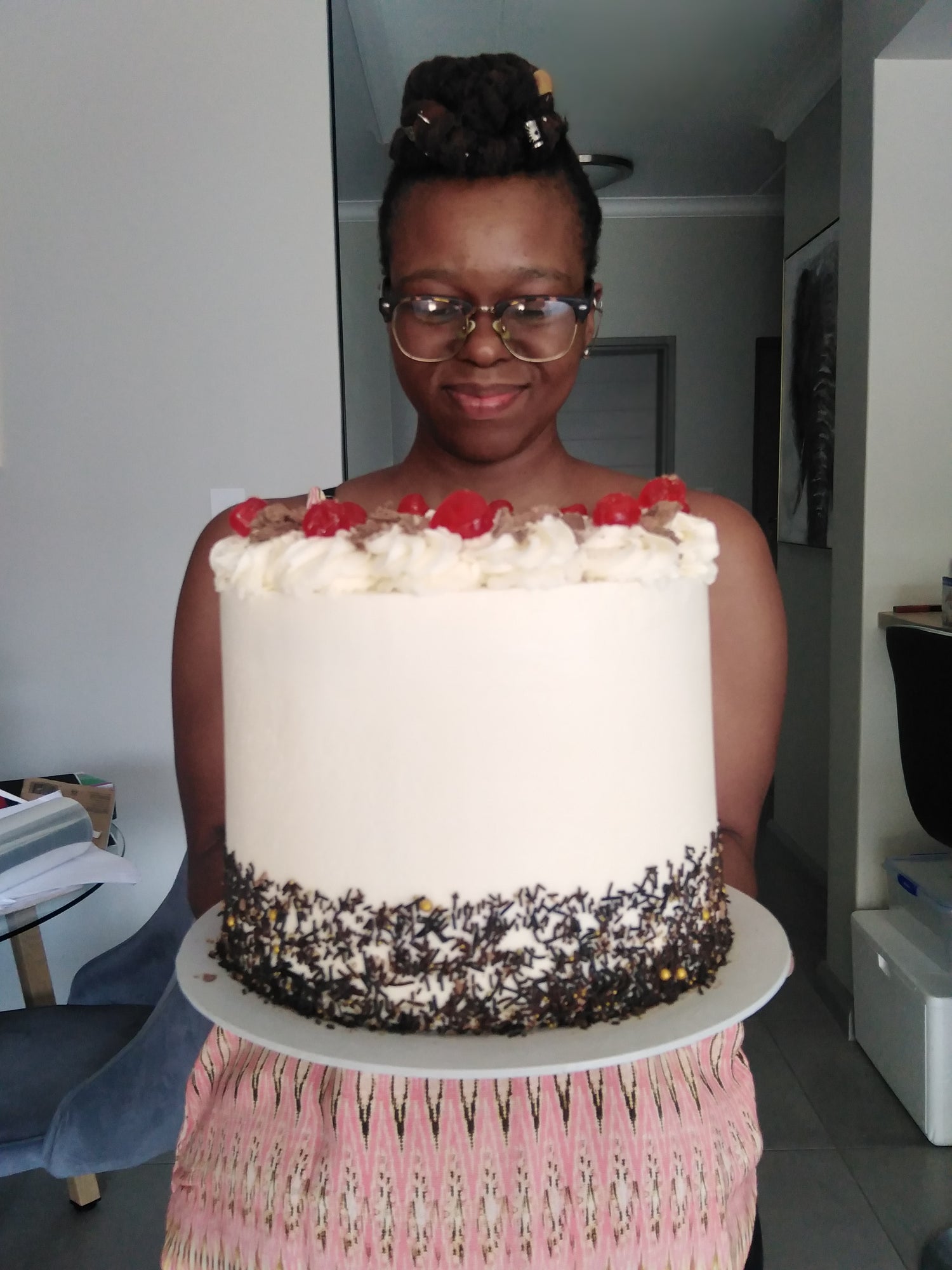 MEET KP, THE BAKER!
Meet KP, our baking maestro with a dash of charm! Armed with a chef's hat and a sprinkle of bubbly vibes, she whips up wonders in the form of cakes, cupcakes, and cookies. Not just a pastry prodigy, KP is also your go-to for smiles and stellar customer service. Because at Sugarplum Treats SA, we don't just bake, we create delicious memories! 🍰✨
WHAT OUR ONLINE STORE IS KNOW FOR !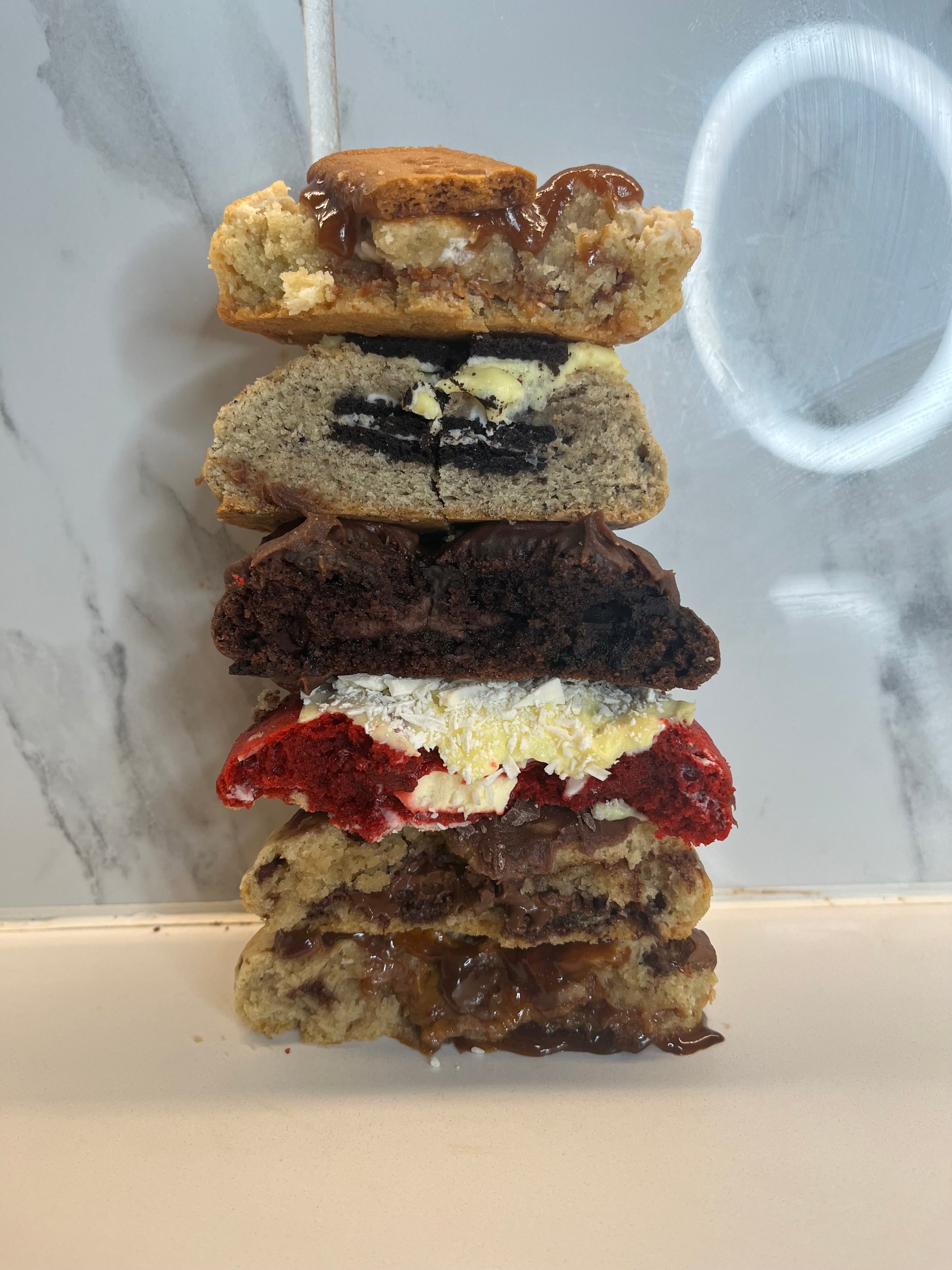 Regular price
R 150.00 ZAR
Regular price
R 200.00 ZAR
Sale price
R 150.00 ZAR
Unit price
per
Today, Sugarplum Treats SA has a thriving online retail store that allows customers to place orders for the same day, the next day or for a specific date. This is in addition to our store on Uber Eats that is open 7 days a week. This store is positively jam packed with beautiful, mouth watering chunky cookies and cake slices.